***PRICE IN USD***
Shunyata Research Alpha v2 XLR pair. Standard one meter length.
LIMITED LIFETIME WARRANTY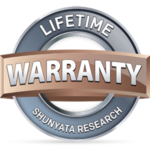 The unparalleled craftsmanship and build quality of Shunyata Research products is backed by a limited lifetime warranty. This demonstrates our commitment to building the finest products on the planet and providing exceptional customer support.
VALID ONLY IN THE US AND CANADA